Happy Friday, crafty friends! As I mentioned in a previous post, from now until December I am on a mission to make at least one holiday card a week during a crafty Zoom session with my friend, Kathie. It's one way to stay connected to friends and family during these quarantine days, and a great way to build up my stash of cards for the year at the same time. I am calling this my 2021 Christmas Card Project, and each week I hope to share my progress with you.
For week 17, I made two cards with the adorable Simple Vintage North Pole collection from Simple Stories.
I have so been enjoying this vintage-inspired collection. I purchased just the 6×8 paper pad and the ephemera die cut bits and have made ten cards so far, and am still going strong. This week's cards began with the same basic design layout….. a base layer of patterned paper, followed by a strip of paper down the center and finished with another layer of contrasting paper on top. From there, I changed up the design by adding different details to the 3×4 cut-apart journaling cards. One got a fishtail banner and twine tie. The other, die cut scalloped borders and photo corners.
I haven't had much time in my craft room lately, but so far I'm managing to keep up with my 2021 Christmas Card Project and weekly Zoom sessions, which makes me very happy. Really starting to make a dent now!
Thanks so much for stopping by! Wishing you all a beautiful, sunshiny weekend ahead!
---
The supplies I've used are linked and/or listed below: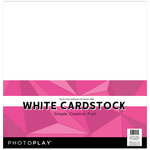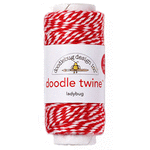 Simple Stories Simple Vintage North Pole Collection: 6×8 Paper Pad, Die Cut Ephemera Bits