Happy Friday, crafty friends! As I mentioned in a previous post, from now until December I am on a mission to make at least one holiday card a week during a crafty Zoom session with my friend, Kathie. It's one way to stay connected to friends and family during these quarantine days, and a great way to build up my stash of cards for the year at the same time. I am calling this my 2021 Christmas Card Project, and each week I hope to share my progress with you.
For week 12, I made a pair of cards with Simple Stories' Jingle All the Way collection.
Today's cards are very simple in design, but I'm pleased with how they turned out. At 6×8 in size, I really wasn't sure at first what I could do with the images that I used for these cards. The full-size pages were too big for a standard card, and I don't scrapbook anymore. I supposed you could put them into a frame, but even that would require some cutting down to size. It seemed like such a waste to let them go, so after a bit of careful trimming and strategic placement, both now work perfectly for cards… and I'm so happy they do. For the first card, I cut the image almost directly in half, leaving just enough room at the bottom for a thin strip of contrasting paper and a twine tie. So simple, but that image is just too cute.
The second card required trimming on all four sides to fit an A2 card base. I added two strips of patterned paper down the right side, along with plaid photo corners I cut from paper. The sentiment labels are from the die cut pack. And a cardstock star sticker and twine tie finished the design.
I'm so happy to find a use for these over-sized printed 6×8 journaling cards. There's a few more left in the pad, so the challenge is still on. But I'm always up for a good challenge. 😀
Thanks so much for stopping by! Wishing you all a wonderful weekend ahead!
---
The supplies I've used are linked and/or listed below: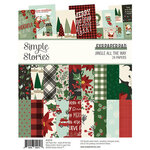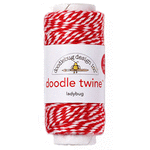 PhotoPlay Paper Mad4Plaid Christmas Cardstock Stickers
Stampin'Up Twine